We may earn money or products from the companies mentioned in this post. For more information, see our disclosure.
For a quality device without the professional price tag, consider a tool science flat iron. These devices have great features that can help keep your hair healthy and allow you to achieve multiple types of styles.
Notable Features
There are plenty of flat iron brands out there, so it's important to consider what sets one device apart from another, be it particular features, or even the price point.
There are a few reasons to choose this brand. Here are just some of them:
Plate Materials
It's no secret that I'm a fan of tourmaline ceramic, and for good reason. Together, these are some of the best plate materials for hair health. Because ceramic heats evenly, you get steady temperature and more effective styling. You also avoid damaging hot spots along the plates. Tourmaline adds a little extra shine to your hair by helping each strand maintain it's natural oils. This also helps lock in moisture overall, keeping your hair from drying out too much.
Overall, if you're styling at the right temperature for your hair type, you should end up with a sleek, frizz free finish.
The main downside to ceramic is that it's not as durable as other materials. It can start to have small chips in the plates if you're not careful, and these can be damaging to hair.
Another downside for users with coarse hair, is that ceramic doesn't have as high a heat transfer rate as metal plates. That's not to say that a ceramic device won't work for coarser, thicker hair, but just that users may find metal plates more effective at styling.
Price Point
With quality materials, you would expect a higher price, but these devices are actually what I would consider mid-range. They're not as expensive as some of the more well-known devices, but they've got comparable features.
Since straighteners come in at just about every price point imaginable, it can be difficult to determine when you're getting a good deal. For this particular device, I would say that it's fair. Yes, you can get away with a cheaper device. However, with this straightener, I like the features that you're getting for the price.
Different Devices
Here are just some of the devices that are available from this brand. They have a few different options, depending on your styling needs. Here are two that we thought were useful to review:
Ba
sic Straightener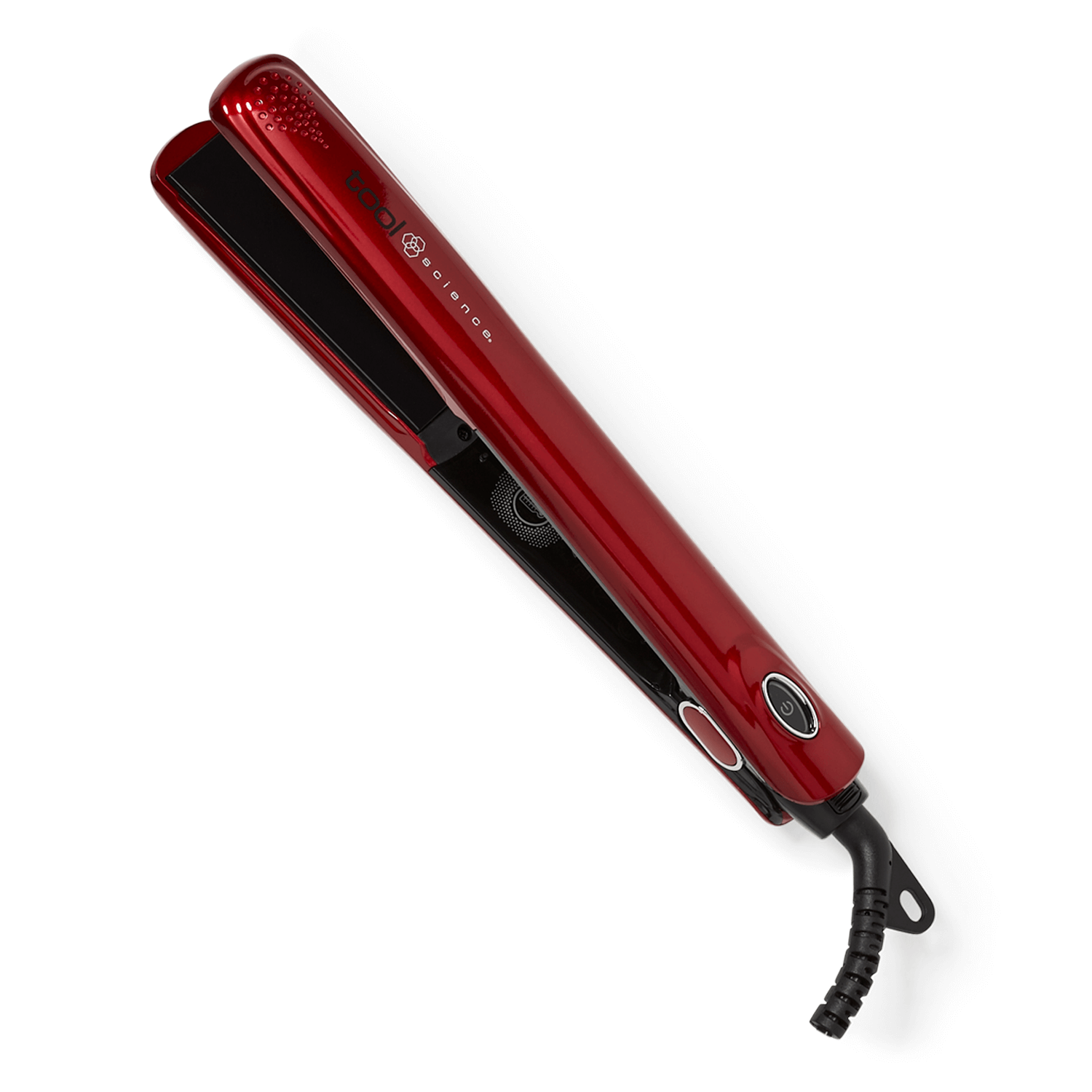 Digital Touch Ceramic Tourmaline Flat Iron
Features:
ceramic tourmaline plates
max temperature 450°F
five temperature settings
auto-shut off
Review:
This device is a standard straightener, which makes it a great choice for regular styling needs. It's going to straighten your hair, and it can also curl your hair, assuming you're using the appropriate technique.
Because the plate materials are designed to protect hair, it's also a good device for frequent styling. Although any heated styling can damage hair, it still helps if you're using a device that's designed to limit that.
One thing I don't appreciate about this device is the edge of the plates. Although there is slight slope along the edge, it's still a steep drop between the edge of the plate and the side of it. I find that beveled edge flat irons are a little kinder on hair. However, for just regular straightening needs, this iron should still be fine.
Multi Styler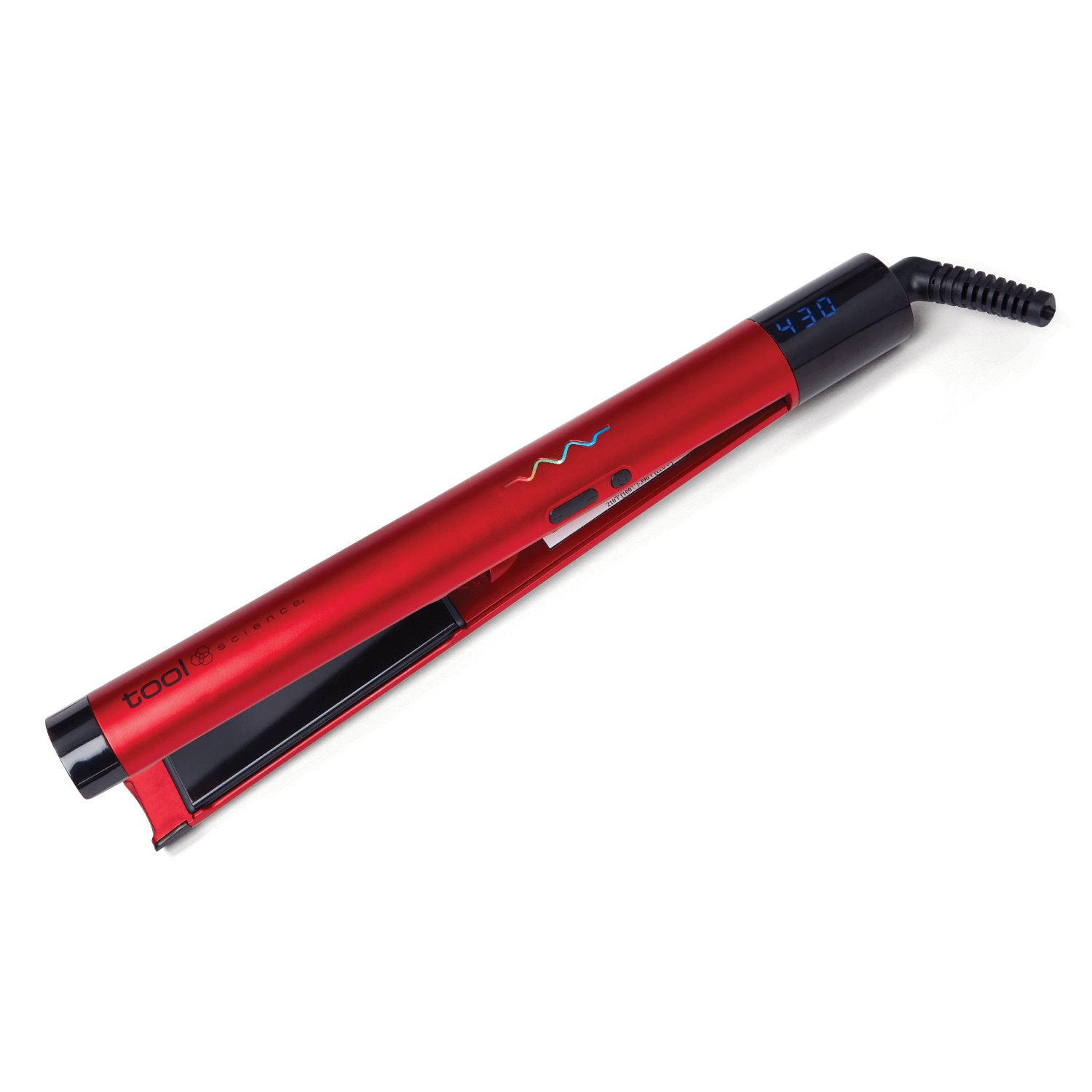 Tourmaline Ceramic Multi Styling Iron
Features:
Rounded arms
Max temperature 450°F
Eleven temperature settings
Review:
The main difference between this device and the previous one, is the shape. This device has rounded arms, which is meant to help you achieve better curls. This is what makes it a multi-styler, since it can both curl and straighten effectively. It's a subtle difference, but the fact that the arms are round is going to make it easier to get those perfect spiral curls.
This device also has eleven different heat settings. With curling, temperature is an important factor. The device needs to be hot enough to hold your style, but it can't be too hot, since your hair will be in contact with the plates for an extended time. Having a wide range of heat settings allows you to find the perfect temperature for whatever you need.
Choosing Your Device
When making your selection, the important thing is to consider what type of styling you do.
For frequent styling or touch ups, a standard straightener is a great option. Because you're mainly using it to quickly address any issues with you hair, you don't need something that has a lot of special features. It's better to focus on something that's going to protect your hair, even as you regularly apply heat.
For infrequent styling, it makes sense to purchase a multi-styler. You want something that has enough capability to handle whatever styling needs you have, when the occasion arises.
Either way, it's hard to go wrong with a device that uses good materials, and keeps a good reputation. A tool science flat iron is a good choice for anyone who is looking for a quality tourmaline ceramic straightener.