We may earn money or products from the companies mentioned in this post. For more information, see our disclosure.
Check out our top picks for Christmas hair accessories for adults.
Too often, themed pins and clips are marketed only for children, but there are plenty of occasions when adults also want to decorate their hairstyles. For holiday parties especially, adding a little bit of sparkle and bling to your hair can be a fun way to accessorize.
Here are some great holiday options that are appropriate for any age.
Christmas Color Hair Bows and Pins
For a classic look, go with bows and pins. Hair bows are commonly associated with children, however there are plenty of classy, fun options available for adults. You can go casual with Christmas hair bands, or do something a little more dramatic, like a red Christmas hair bow.
Here are our picks for other great options:
Christmas Gift Bow Hair Pins
I love this set of adorable pins. The colors are prefect, and the shape is just like a real gift bow. These would look great holding up a bun, or just pinned on the side of your hair. If you want something fun but still sophisticated, consider this set.
Santa Themed Hair Bow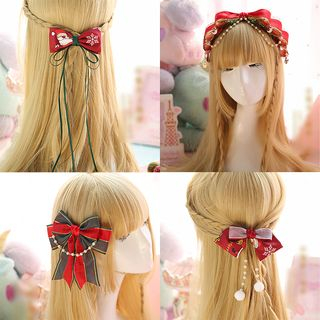 Bow Hair Clip / Hair Tie / Hair Band
There are a few different bows available from this seller, but all of them are adorable. I especially like printed ones for that extra bit of novelty. Of course you can also go with the solid color ones if you want something more adult. These are medium sized, but very showy, so they'd match well if you plan on keeping your hair relatively simple.
Velvet Burgundy Hair Bow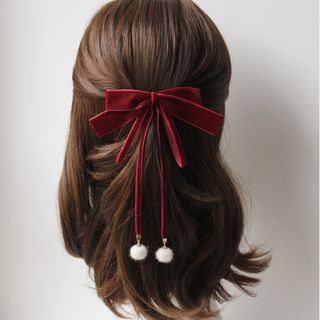 Velvet Bow Hair Clip
This is a more sophisticated option for anyone who wants to rock a bow. I like this choice because it can be worn outside of the holiday season just as easily as during it. The burgundy velvet and white poms on the ends are perfect for winter, but those colors and textures are common enough that they'll with the right outfit, regardless of the season.
Winter Headbands
If you want to really make a holiday statement, you can go with a more obvious accessory like a headband.
These are always a great way to make your style look more complicated if you're wearing it down, or if you're going for a simpler updo. Since they often look like jewelry, you can also opt to dress them up for a more formal event.
For more options for Christmas headbands, check out our other recommendations.
Snowflake Ribbon Headband
This fancy option is good for formal events, or if you just want something dressy to go with your look. Snowflakes are also a great motif because you can wear them throughout the winter season. I also like this particular product because of the addition of the bow. It can add a feminine touch when paired with an updo.
Antler Headband
This antler headband is a bit more fun, and it's another option that you could adapt for other events, as it's not directly Christmas related. During the holiday season it can be reindeer antlers, but outside of that you can just bee a regular deer. This option is a little more difficult to work into an outfit, however it's still cute and party appropriate.
Christmas Party Hairstyle Ideas
If you're looking for something more creative than hair jewelry, there are plenty of products that you can work into any style. Add more holiday color to your hair with temporary options, like color paste or extensions. You can also jump on the latest trend with glitter.
Here are some great products that can help you accessorize any style.
For more ideas, you can also check out our ideas for Christmas hair decorations.
Glitter Spray for Hair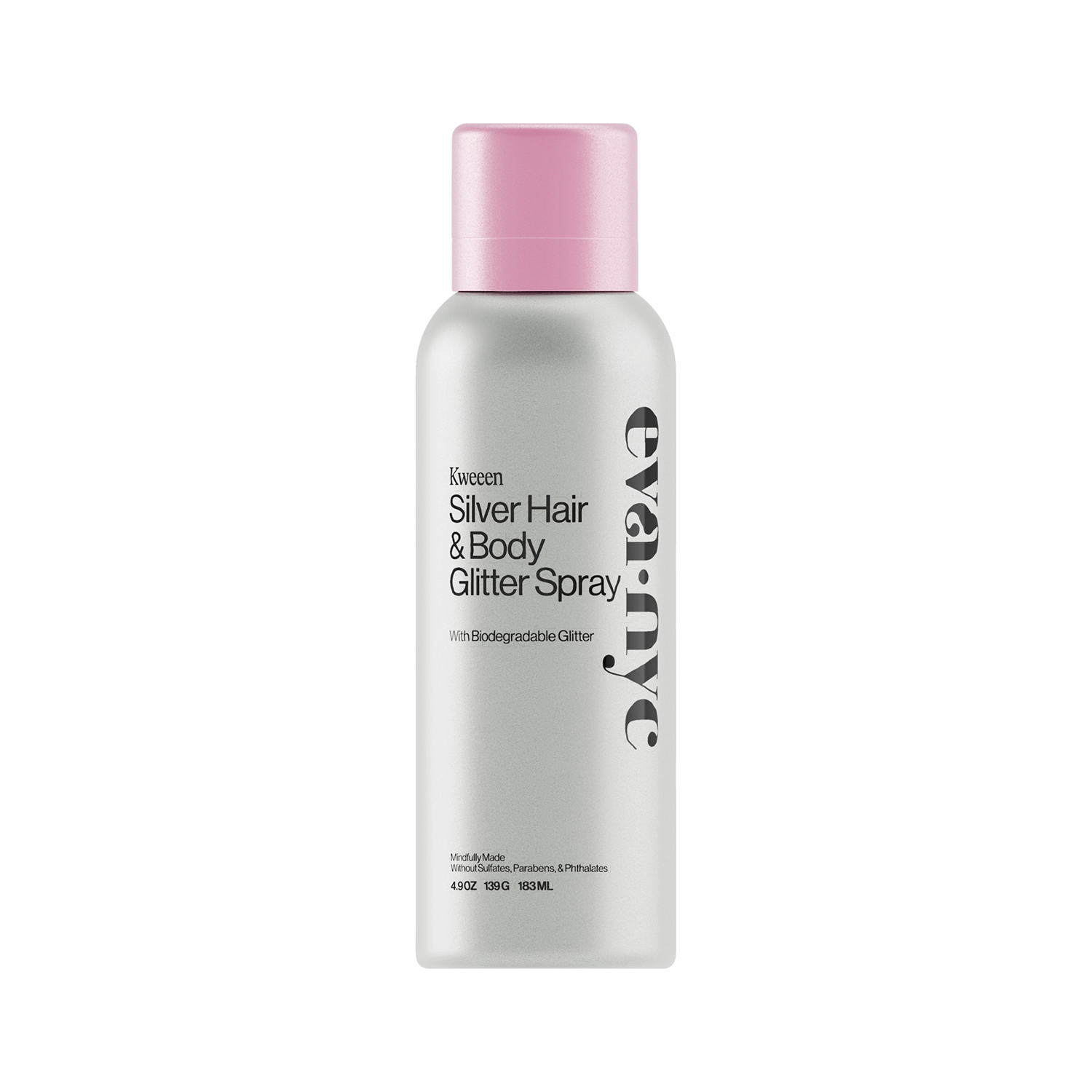 Kween Glitter Spray
For something subtle and easy, go with a glitter spray. An option like this one is good for both causal and formal looks. You can use a lot for a glam look, or just a small spritz to accent a formal look. Either way, it's the perfect finishing touch.
Temporary Hair Color Paste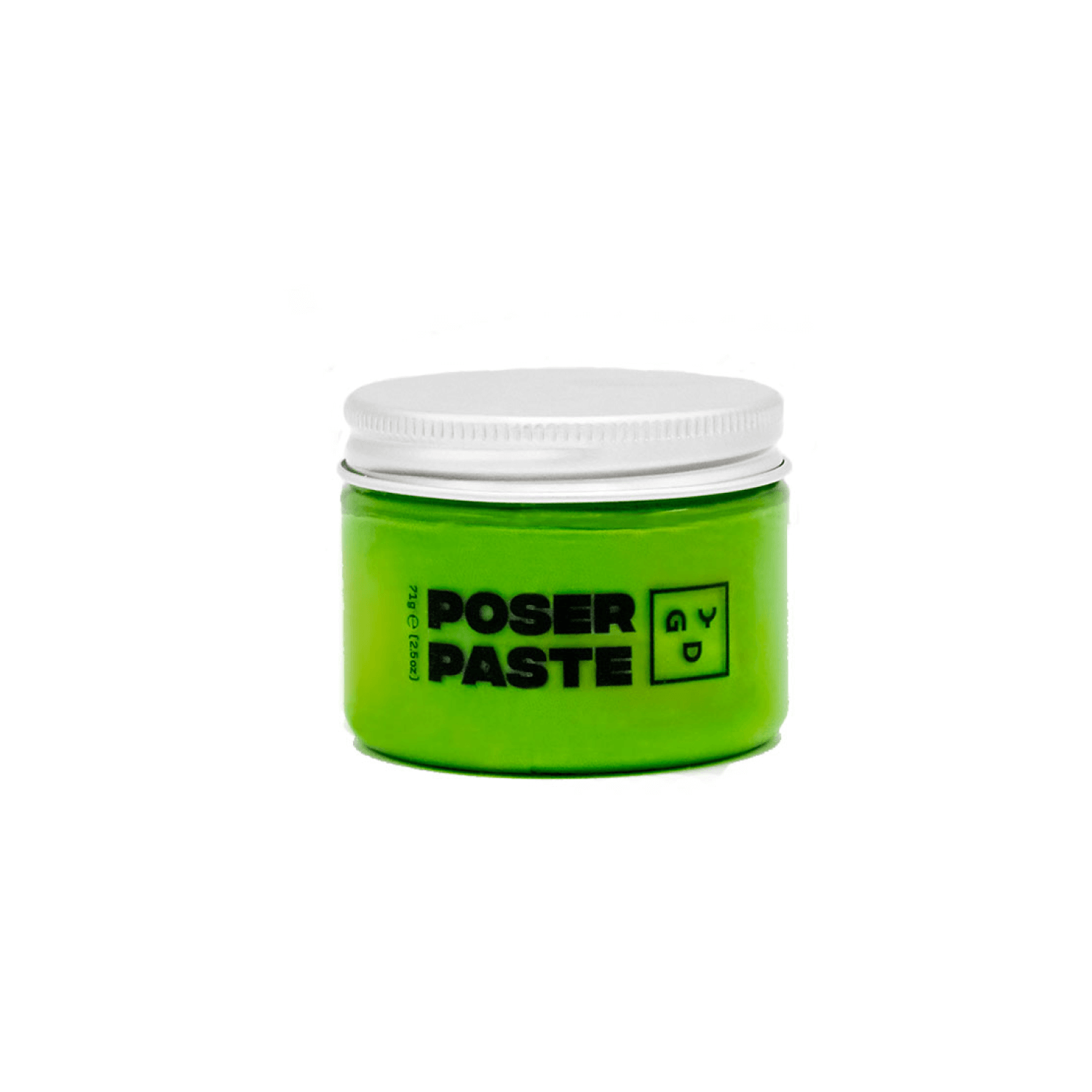 Kowabunga Poser Paste Temporary Hair Makeup
Temporary hair color is also a fun way to add some drama to your hairstyle. Most options, like paste and chalk, are easy to apply, just make sure you're getting something that's pigmented enough for your hair color. With darker hair, pastes are good option since they tend to be bolder. But regardless of your hair color, there are a variety of options and colors available from this brand and others.
Hair Extensions
Another easy way to add some color is through extensions. This option is a great one to work into braids, buns, or other updos. They're simple clip-ins, which means you won't have to fuss too much when attaching them. They can also be heat styled! Just make sure you're not going over the maximum temperature they can sustain. There are plenty of colors available on the listing, including other holiday options like red and white.
Chunky Glitter
For anyone who wants a super dramatic look, this chunky glitter is a good choice. This set has all the requisite winter holiday colors, like red, green, silver, gold, and blue, along with a few others.
You may be worried that applying glitter to you hair will be a challenging mess, but it's surprisingly easy. Just apply gel or a healthy amount of hairspray, sprinkle the glitter over it, and you're good to go! You can also add an extra layer of hairspray on top, to lock it in place.
For more ideas for how to wear this trend, check out this article. You can also find a full guide for how to do glitter roots here.
Find the Right Holiday Look
There's no reason not to accessorize your hair, no matter how old you are. The holiday season is definitely a time to get creative with your looks. Seasonal novelty and glam items abound even in casual settings, so chances are you won't look out of place no matter how bold you go.
When deciding on your best option, know that there are plenty of products available. Go with sophisticated bows and pins for something toned down, or really play it up with something like glitter or temporary color options.
No matter what your style or look, there are plenty of great Christmas hair accessories for adults that you can use to elevate your hair.