We may earn money or products from the companies mentioned in this post. For more information, see our disclosure.
Find recommendations for the best hair color brushes here!
Coloring your hair is up there with eyebrows on the list of things you don't want to mess up when trying out a new style, especially if you're doing things on your own, at home. Thankfully, with hair color, a little extra research and the right tools can make all the difference.
These tools are meant to give you more control, putting color only on the sections where you want it, or helping you spread it out evenly across your hair. It's supposed to make things easier and less messy, but it doesn't always work out that way.
As with any product, you want to make sure you're getting one that's effective, and that will work for your specific situation. Check out our shopping guide and product recommendations to help you find the options that's best for you.
Features to Look For
With these tools, it's all about the bristles.
You want to make sure that the bristles have the right stiffness. Too stiff, and bristles won't spread the color between the individual strands. Too flexible, and you'll have a similar issue, since the bristles won't be strong enough to spread the mixture around.
You also want to make sure the material of the brush can actually hold the color mixture. Bristles that are too smooth won't pick up the mixture from the bowl, and you'll be left trying to throw it onto the hair before it all slips off.
Hair Types
As with any hair product, your hair type will impact the effectiveness of your choice.
In this instance, thinner hair is more forgiving, so you can get away with having flexible bristles. For this hair type, it's more about personal preference, as well as what specific coloring style you're going for. In general, stiffer bristles give you a little more control, so go for those if you're doing something delicate.
For thicker hair types, you want to go with a stiffer bristle. Although keep in mind that they still need to have some give if they're going to spread the color effectively. You don't want bristles that aren't going to move at all. It's also a good idea to pay attention to bristle density for this hair type. Bristles that are tightly packed into small areas aren't going to spread the material through hair strands as easily. Go for something that has longer bristles that are spaced out more.
Product Recommendations
Unfortunately, finding the right brush can seem like a problem for Goldilocks. You don't want bristles that are too stiff, but they also can't be overly flexible. Because of this, it's important to consider the reviews from other users. For our product recommendations, we checked the reviews for each product and gave you the highlights to help you make your decision.
Products on Amazon
Check Price on Amazon
The Good
Most of the reviews are five stars, as well as verified purchases.
The Bad
There weren't a lot of bad reviews, but the consistent complaint was that the bristles didn't hold the coloring medium well. If you're going for something more complicated than a basic dye job, you may need a different brush.
Check Price on Amazon
The Good
A lot of reviewers like the metal tip on the end of one of the brushes that comes in the set. It's good for parting and sectioning hair as you color. People also mentioned that they use it for balayage application, which can get complicated. And if you don't like this set, know that this brand, Framar, seems to have good reviews on most if not all their brush options.
The Bad
There were no bad reviews? There were two minor complaints that resulted in some four star ratings, but nothing terrible.
Products on Sally's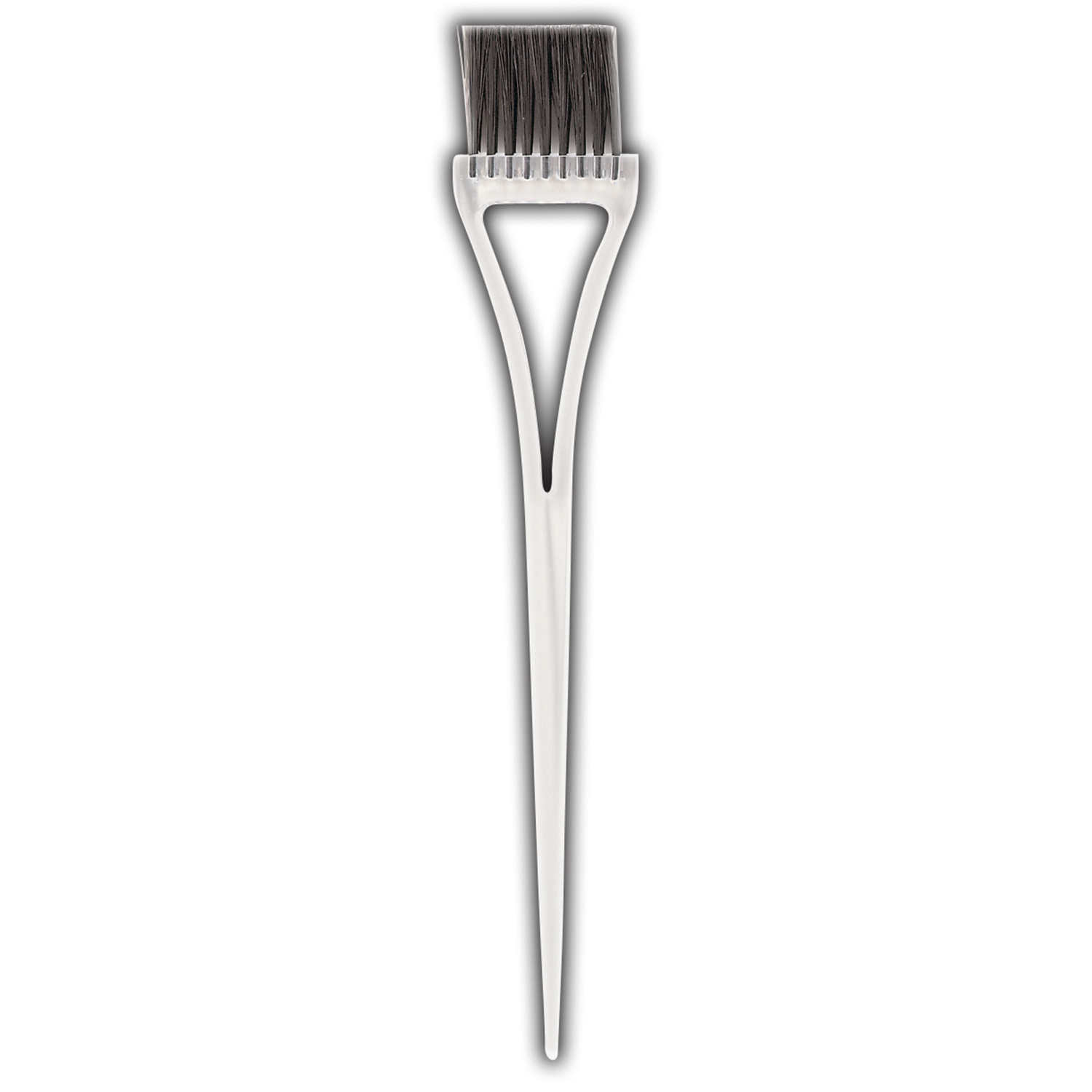 Regular Tint Brush with Clear Handle
The Good
All the reviews are five stars! This option is even mentioned in other product reviews, so it sounds promising.
The Bad
None!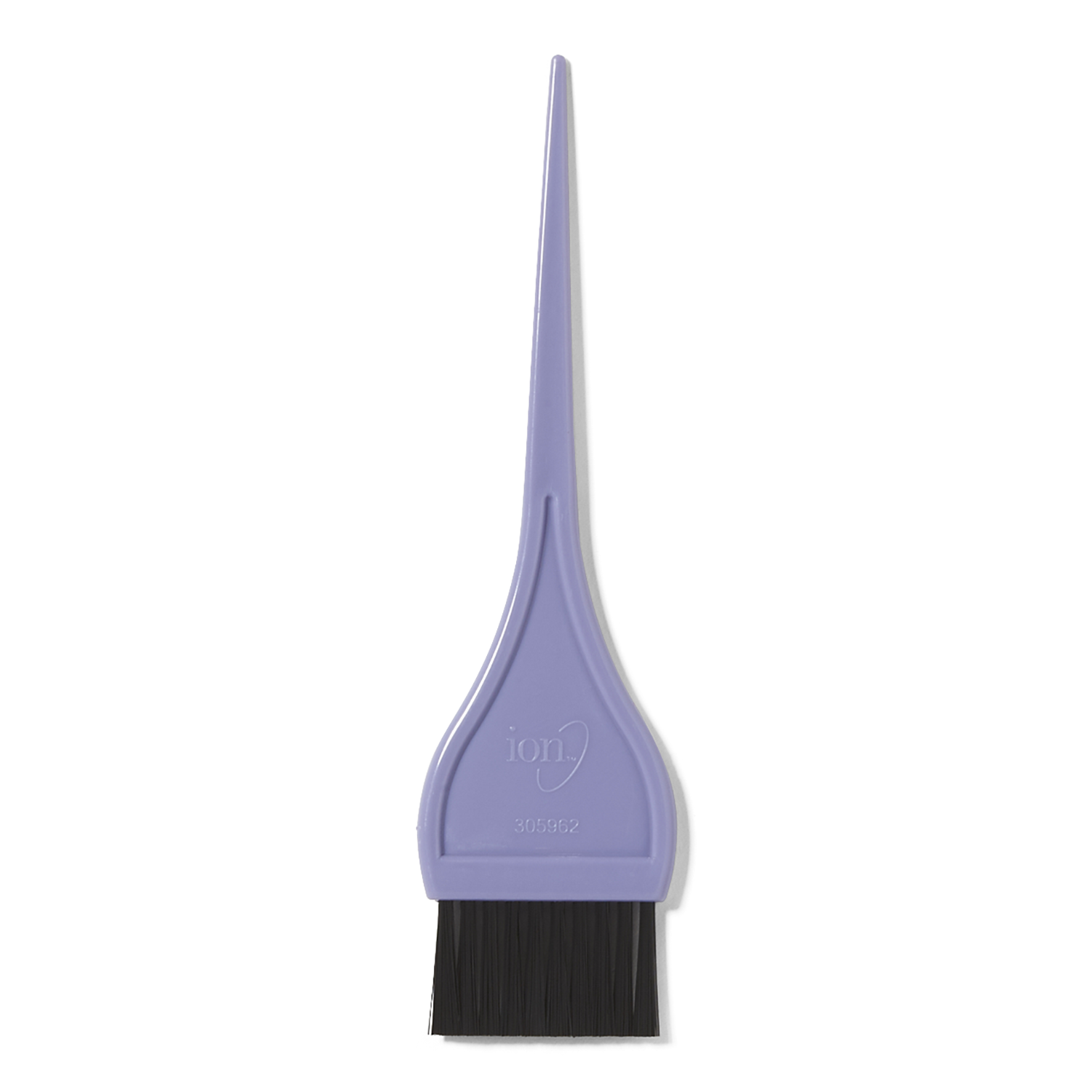 Purple Extra Wide Jumbo Tint Brush
The Good
It had a lot of strong reviews that mentioned things like better control and efficiency.
The Bad
Most of the low reviews said that the bristles were too stiff. Although, other ones mentioned that they're too soft for thicker hair. With that, it sounds like a brush that won't be good for coarse hair, but will probably work fine for hair that has medium texture and thickness.
Making the Right Decision
Since you can't really determine how the bristles will feel from the photo, the key is to consider what your priority is, and choose accordingly. If control matters most to you because you're only doing your roots, or you're doing a complicated style, go with the option that has reviews that mention the level of control. If you're just coloring casually, and aren't really sure what to buy or how it will work for your hair type, choose an option that has good reviews, and that fits your budget.
Most options for the best hair color brushes seem to work for a variety of people, and they're all fairly cheap, so don't be afraid to take a chance on a well reviewed product.